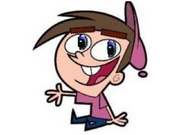 T.F.O.A is a group of Weegees based off The Fairly Odd Parents. They were done similar to
Krusty Krab Gee Army
.
Leaders
Tehmeh Turnehr
Cawsmoh
Wawndah
Pewf
Members
Imaginehree Gehree
Ahy Jahy
Chehster
Ehlmer
Sawnjahy
Spawrky
The Crimsawn Chehn
Denzehl Krawker
Nohrm The Geenie
Nehguh Chehn
Dah Brones Kneecahp
Foohp
Veeckeeh
Tewtie
Frahncis
Mawma Cawsmah
Trixee Tahyng
Crahsh Nebulah
Cahtmayin
Mawrk Chang
Shupah Bike
Chehp Skylawrk
Squimmy Turnehr
Sutehmeh
Timeegee
Timgee
Garygee
Chestergee
AJeegee
Squommy
Tawmee
Zimmy Zurner
Timtran
Timalleegee
Galatimgee
Normeegee The Genie
Cosmogee
Tohmahs (Timmy Fortran)
Imaginary Garter (Gary Fortran)
Ad blocker interference detected!
Wikia is a free-to-use site that makes money from advertising. We have a modified experience for viewers using ad blockers

Wikia is not accessible if you've made further modifications. Remove the custom ad blocker rule(s) and the page will load as expected.