Reegee is an incredibley evil
Fakegee
 who usually stabs people who stand in his path.
He has quite a kickass theme whenever he shows up. He nearly killed MS Paint Man, but some stuff happened and he turned into Toon Reegee.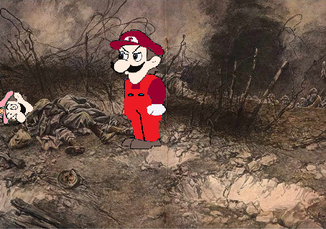 Reegee was deemed so deadly that
Carkarion 85
made an
entire planet
solely for him to terrorise, so Reegee now owns a planet.