HAHAHAHAHAH,HAAAHAHAHAAHAHAHAH!YOU LOST THIS TIME,MAYUWIH!
Punilac is a bank man that lives in the Jeliherse.He's something like the richest person here and he's obsessed with money.He even selled his own sons for getting money!He wants to get the ownership of the Jeliherse,so sometimes Mayuwih e Lugeloo fight him and his men.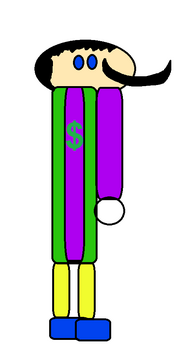 Ad blocker interference detected!
Wikia is a free-to-use site that makes money from advertising. We have a modified experience for viewers using ad blockers

Wikia is not accessible if you've made further modifications. Remove the custom ad blocker rule(s) and the page will load as expected.